Regular price
Sale price
$13.99 USD
Unit price
per
Sale
Sold out
The Realm of Halloween is a magical book series that inspires character-building traits in young children.    Inspire your child to discover their own inner light by entering the Realm of Halloween—where there is always a moral to the story.  Create traditions, make memories, and build character year round when you enter the Realm of Halloween!
ABOUT THE BOOK:
Pumpkin Spice is a story about discovering the confidence within each one of us to become who we were always meant to be.  In The Realm of Halloween, Pumpkin Spice is a member of the Clan of Pumpkin Heads, where she takes her natural place—tilling and growing pumpkins from moonlight pulled down from the clouds. However, her true love is baking pumpkin pie.  With assistance from field mice from her pumpkin patch, these little friends sew Pumpkin Spice more than a gown that is fit for a queen. Pumpkin Spice is given the gift of confidence.  As you read this whimsical Halloween tale, you will discover that the gift of confidence is all we need, because we are already royal!
HIDDEN MEANING ABOUT PUMPKIN SPICE, From The Creator:    

It isn't aways easy to see who we truly are or what we are really capable of because inner gifts are not easily seen.  However, when those inner gifts are revealed, the light within will burst through like a ray of moonlight parting the night sky!  In the Realm of Halloween, Pumpkin Spice must discover the confidence to be who she ALREADY is.  When we choose to see ourselves as we truly are, others will also see us that way too.   Like the smell of fall spices that fill the air when baking a pumpkin pie, our own inner confidence is a burst of energy that can fill an entire room!   Step into the light with confidence, because you are already royal!

BOOK FEATURES:
Size, 8.5 x 11
Full Color Illustrations, Premium Paper
Glossy Cover, Paperback, 34 pages
VIDEO READ ALOUD VERSION:
Found on Youtube
Share
View full details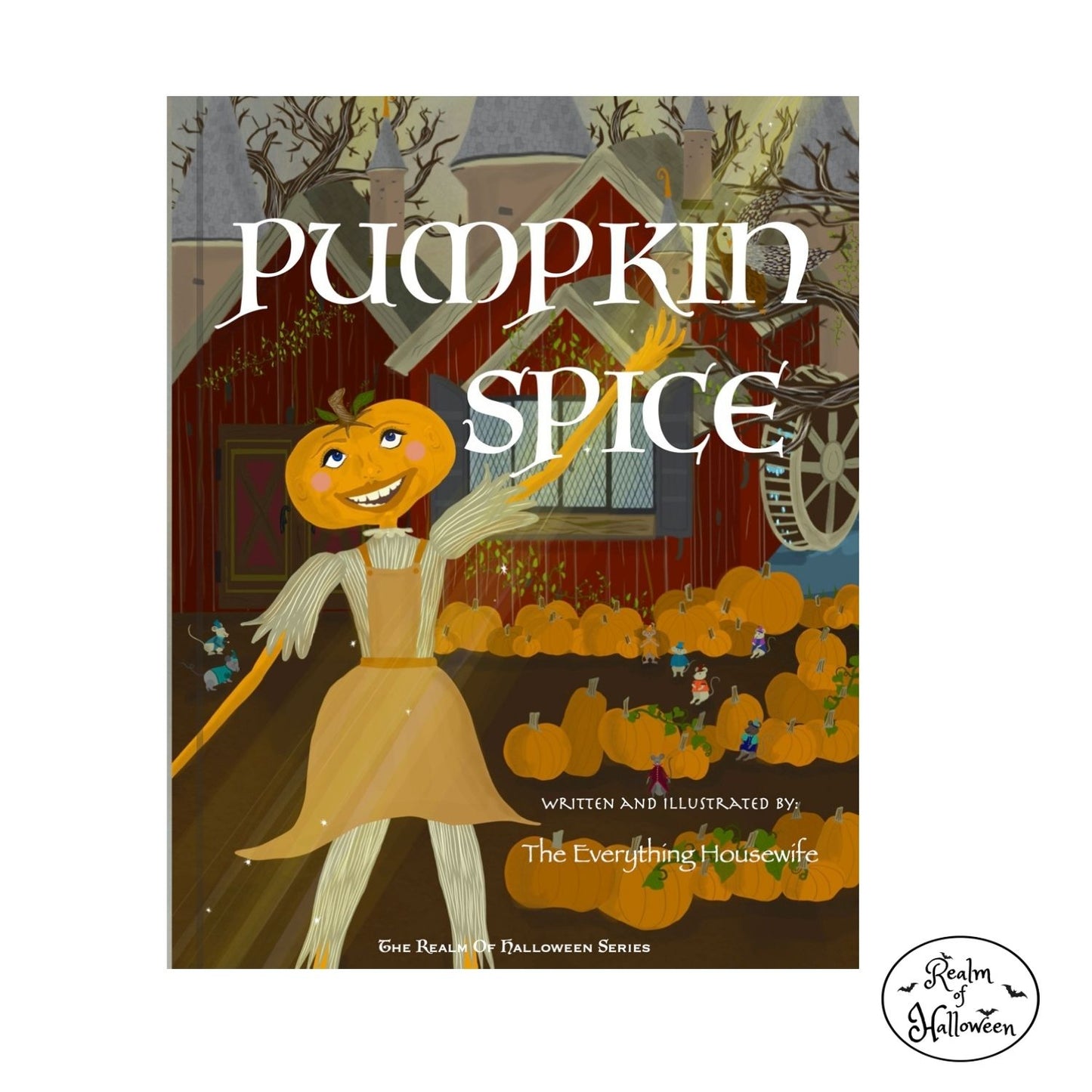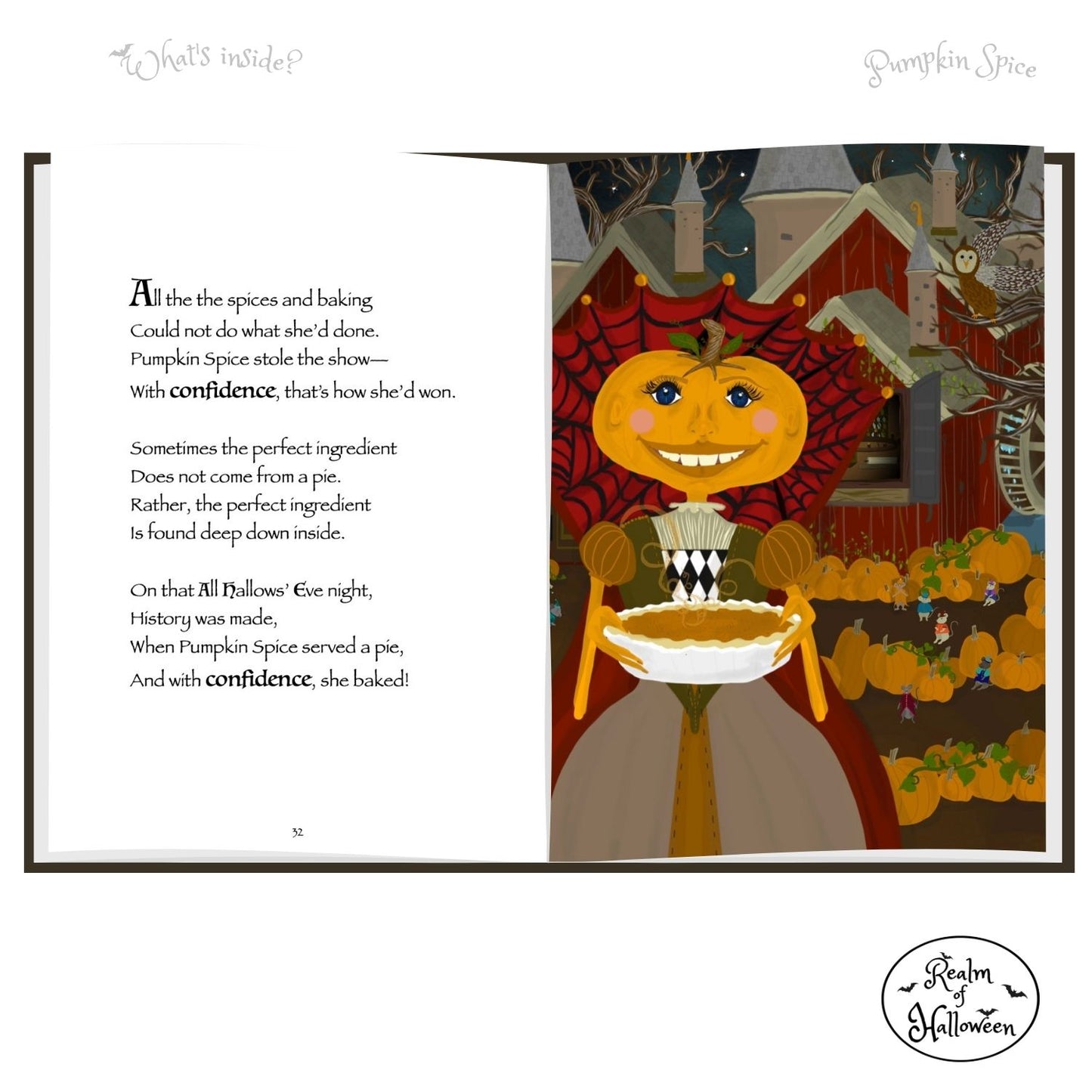 6 Easy Steps For How to Use What's In The Box