Regular price
Sale price
$13.99 USD
Unit price
per
Sale
Sold out
The Realm of Halloween is a magical book series that inspires character-building traits in young children.    Inspire your child to discover their own inner light by entering the Realm of Halloween—where there is always a moral to the story.  Create traditions, make memories, and build character year round when you enter the Realm of Halloween!
ABOUT THE BOOK:

"Alora, The Birth of a Good Witch" is a story about the good that already exists within each of us. In The Realm of Halloween, where spooks, ghosts, goblins and witches are often defined by their outward appearance, we discover that things are not always what they seem. 
There is a balance of good and evil that exists. Magic elves working behind the scenes are preventing wickedness from prevailing. When the evil Queen creates a plan to destroy the elves, she casts a spell that inadvertently gives birth to a good witch. As you read this whimsical Halloween tale, you will discover that goodness is a light that exists in the heart of a witch named Alora. 
HIDDEN MEANING ABOUT ALORA, From The Creator:    
The origins of the name Alora are ancient and beautiful.  The name Alora means "God's light."  In the Realm of Halloween all life is born with the light, and it shines from the inside out, but discovering that light requires taking a journey to discover one's true self.   Like a star that shines the brightest against a dark sky, we discover, that when the darkness comes, the light within shines even BRIGHTER.  Enter the dark Realm of Halloween, and discover the contrast of the light.  You are the light! 
BOOK FEATURES:
Size, 8.5 x 11
Full Color Illustrations, Premium Paper
Glossy Cover, Paperback, 54 pages
VIDEO READ ALOUD VERSION:
Found on Youtube
Share
View full details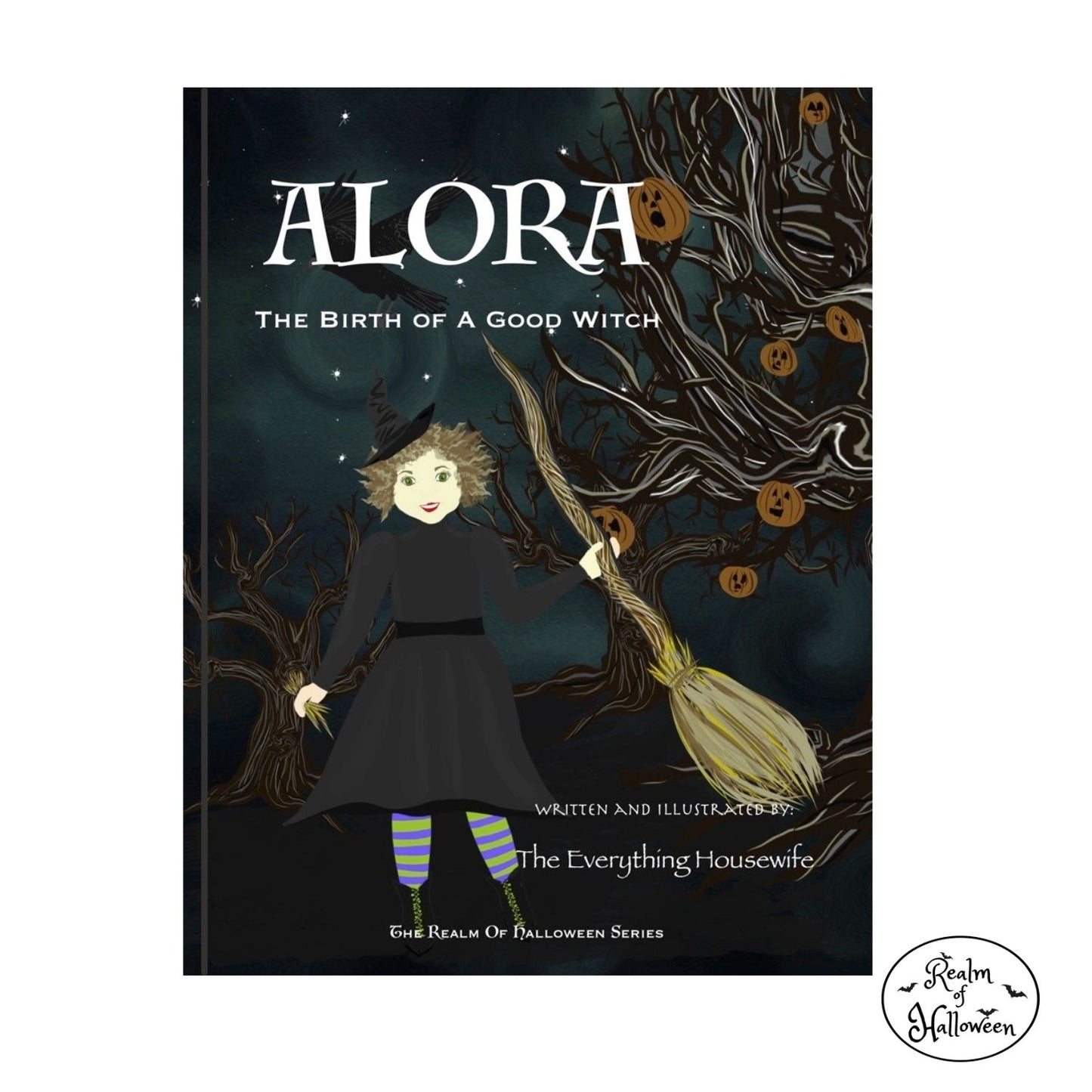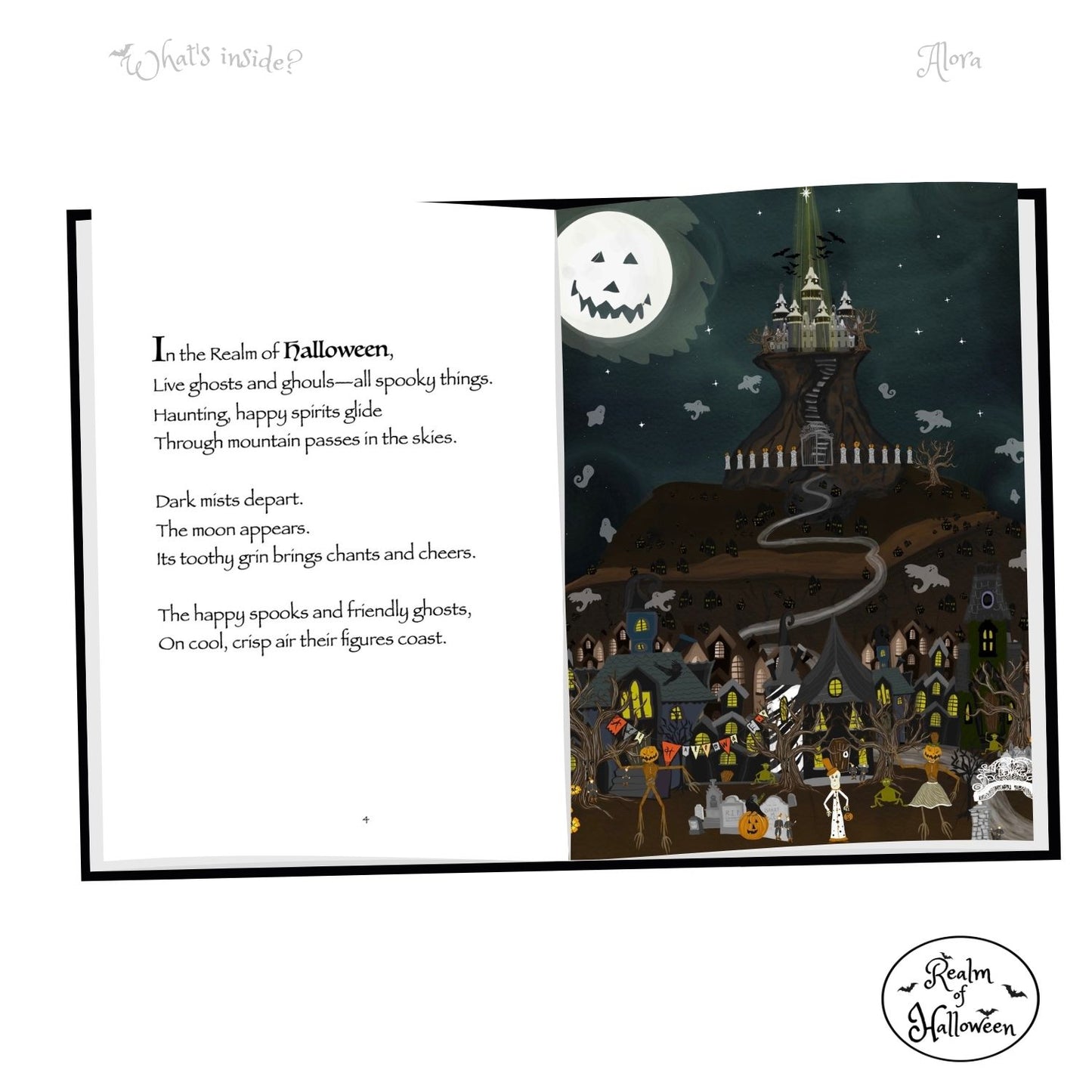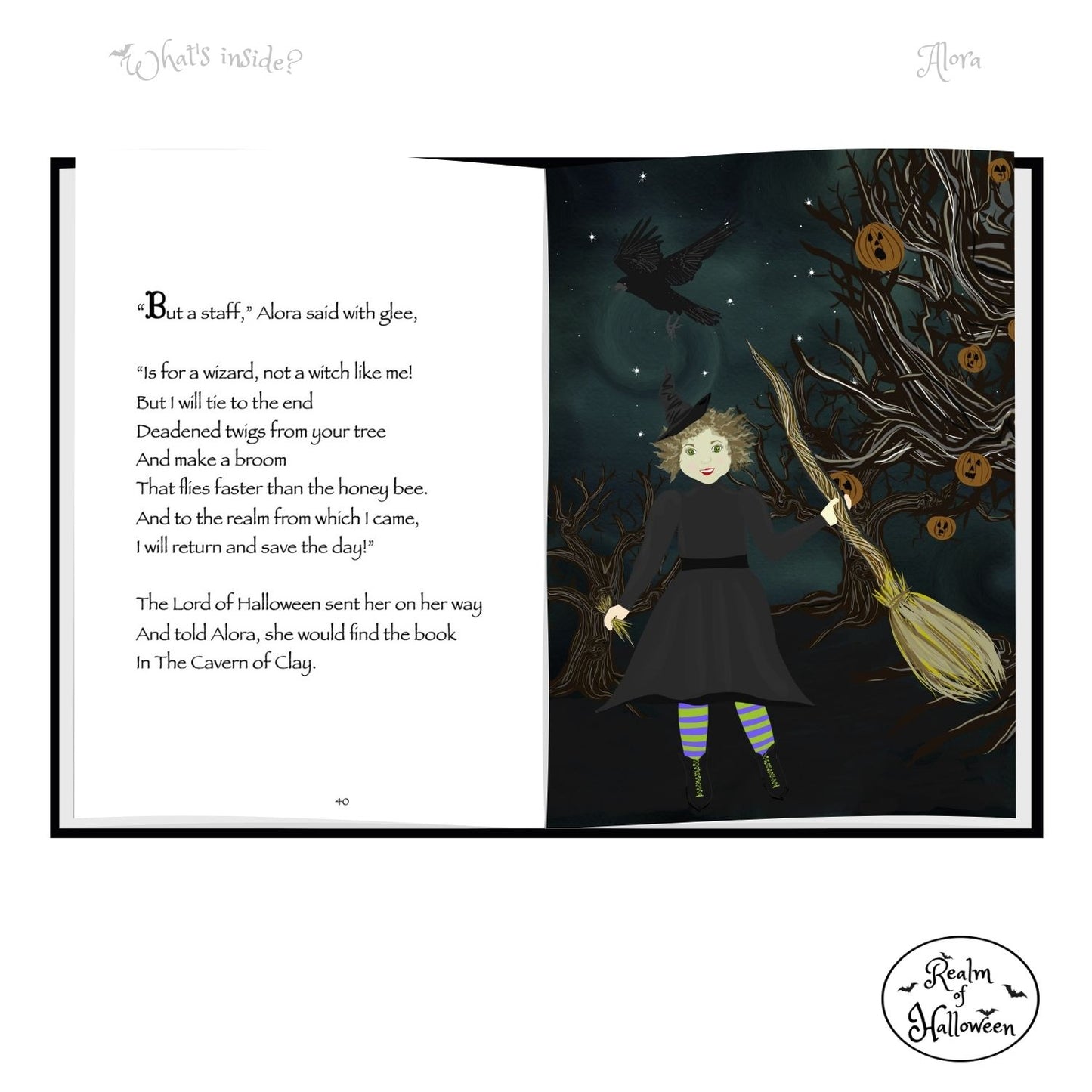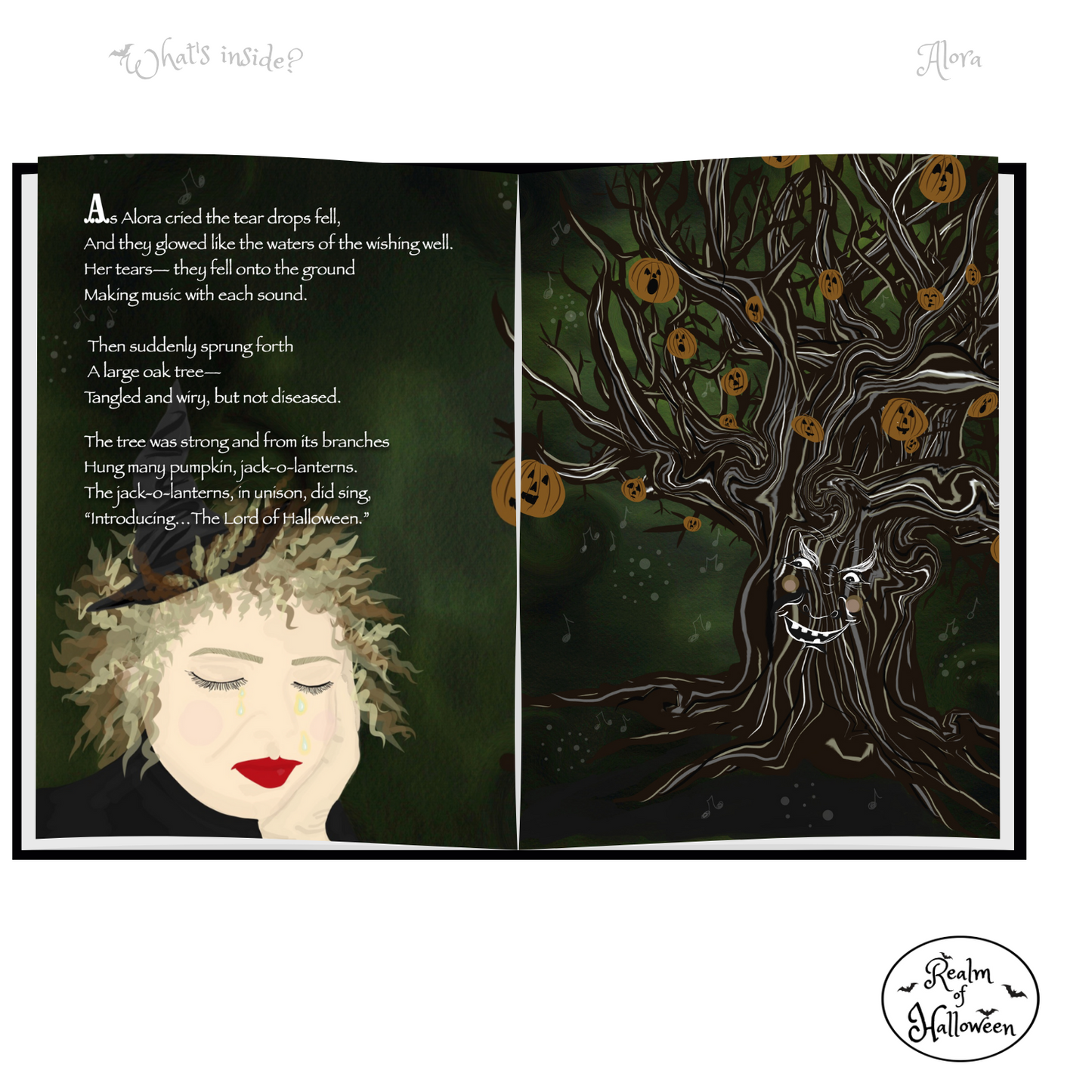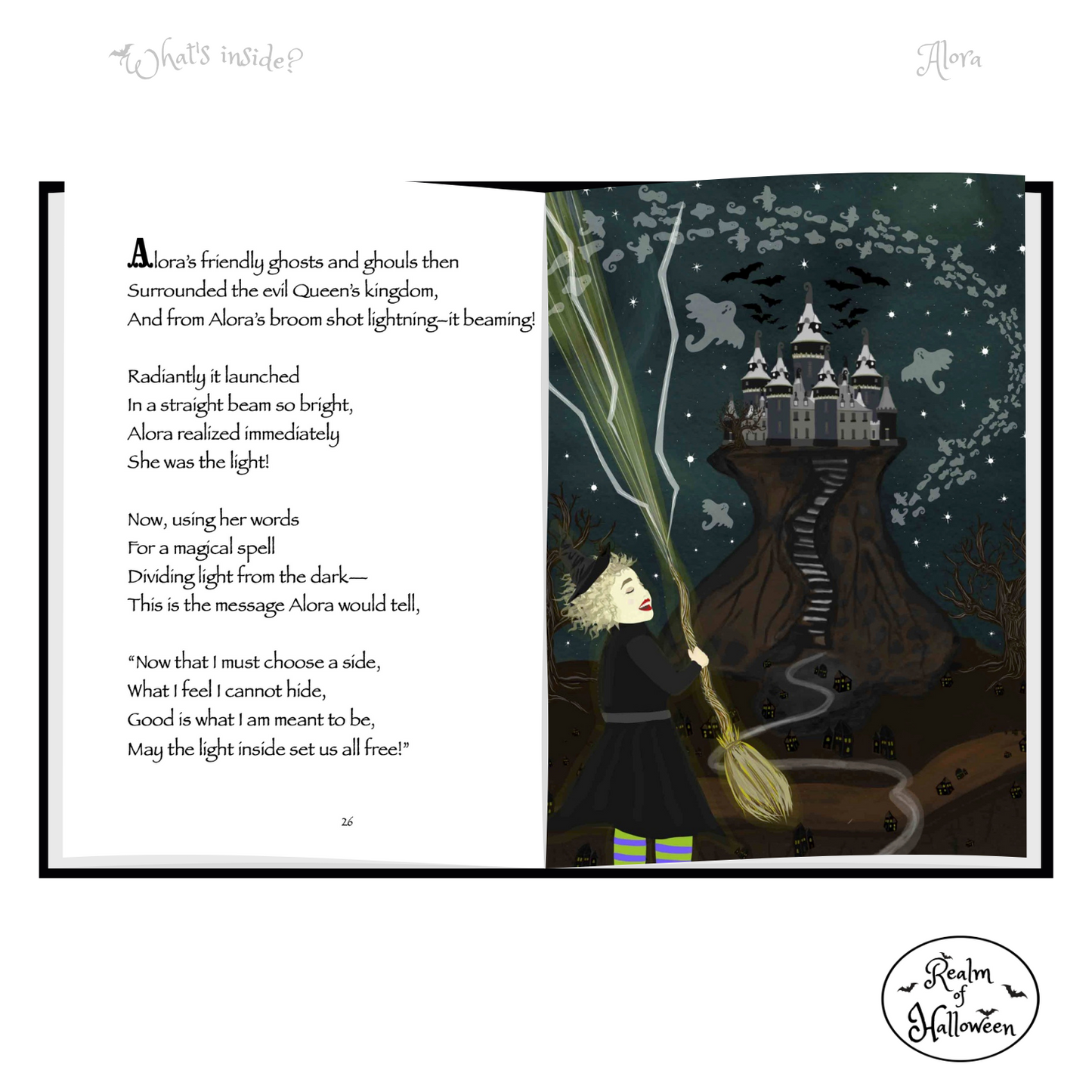 6 Easy Steps For How to Use What's In The Box